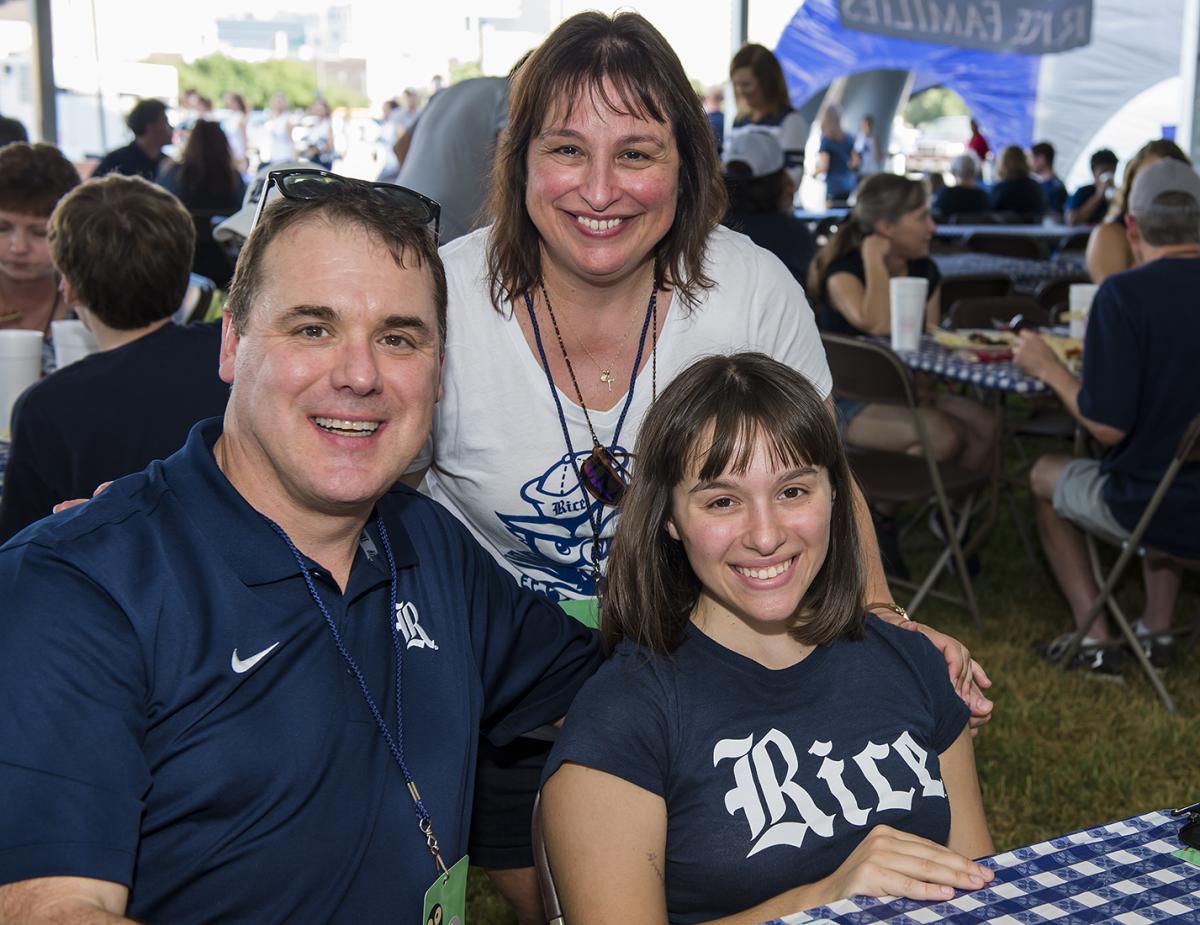 Just as your student's college experience continues beyond O-Week, there are ways for parents and family members to stay involved in the Rice community. Below are some of the ways that currently exist though more are being developed each year to better engage parents and family members in their student's educational journey.
Families Weekend
Mark your calendars to join the Owl community on campus Sept. 29-30 for Rice Families Weekend!
Each fall, Rice invites parents and family members of current students to campus for a taste of life at the university. This is a perfect opportunity for you to spend time with your student, learn a bit more about daily life at Rice, and get to know other Rice parents and family members.
Please visit the Families Weekend website for more information.
Rice Family Fellows
The Rice Family Fellows is a giving society for parents and family members who are committed to fulfilling the university's mission to provide a transformative undergraduate education to its students. By generously supporting the programs and initiatives that matter most to their students, Family Fellows are philanthropic leaders in the Rice community who share a personalized connection with Rice leadership. To learn more about Rice Family Fellows, please visit the Family Fellows webpage.
Sign Up for the Parents and Families E-Newsletter
If you are not receiving the quarterly Parents and Families Newsletter, please send us your preferred contact information by emailing alumrec@rice.edu with your name, email, student name and student class year.
Connect with Rice
Learn more about the great ways to get involved with Rice as Owl parents and families, from attending events, and volunteering to fundraising. For more information and opportunities, visit https://volunteer.rice.edu/volunteer-opportunities.