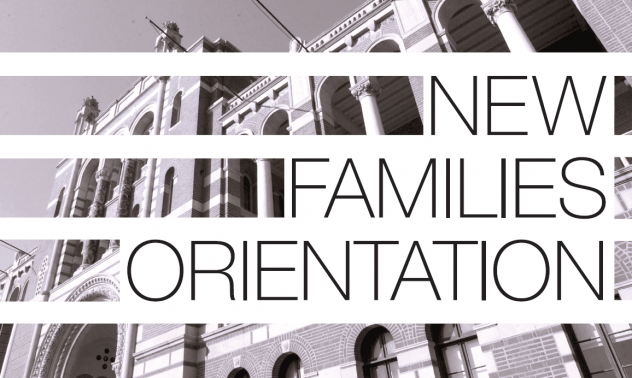 The New Families Orientation (NFO) program is designed for parents whose students are about to begin their first (freshman or transfer) year at Rice University. The program will acquaint parents with various aspects of the university's academic, residential, and student life. Emphasis will be on the transitions and adjustments new college students and their parents typically experience. Parents will have an opportunity to hear from members of our faculty, administrative staff, student body, and current Rice parents. It is intended that, as a result of participating in the program, parents will have an enriched sense of sharing in their student's college life.
NFO 2020 will be presented in a fully virtual format. Introductions to campus resources and departments will take place on a rolling basis beginning mid-July until the start of fall semester. In August, key offices have been selected to provide virtual pre-recorded webinars. All of this information will be delivered via email directly to parents and families, as well as published on the NFO website on an ongoing basis. Offices and departments are available to answer your important questions and assist you throughout the summer months and during the academic term.
Families will hear from David Leebron, President of Rice University, and our Dean of Undergraduates at an official Rice Welcome.
If you have any questions or concerns, please contact us at success@rice.edu.