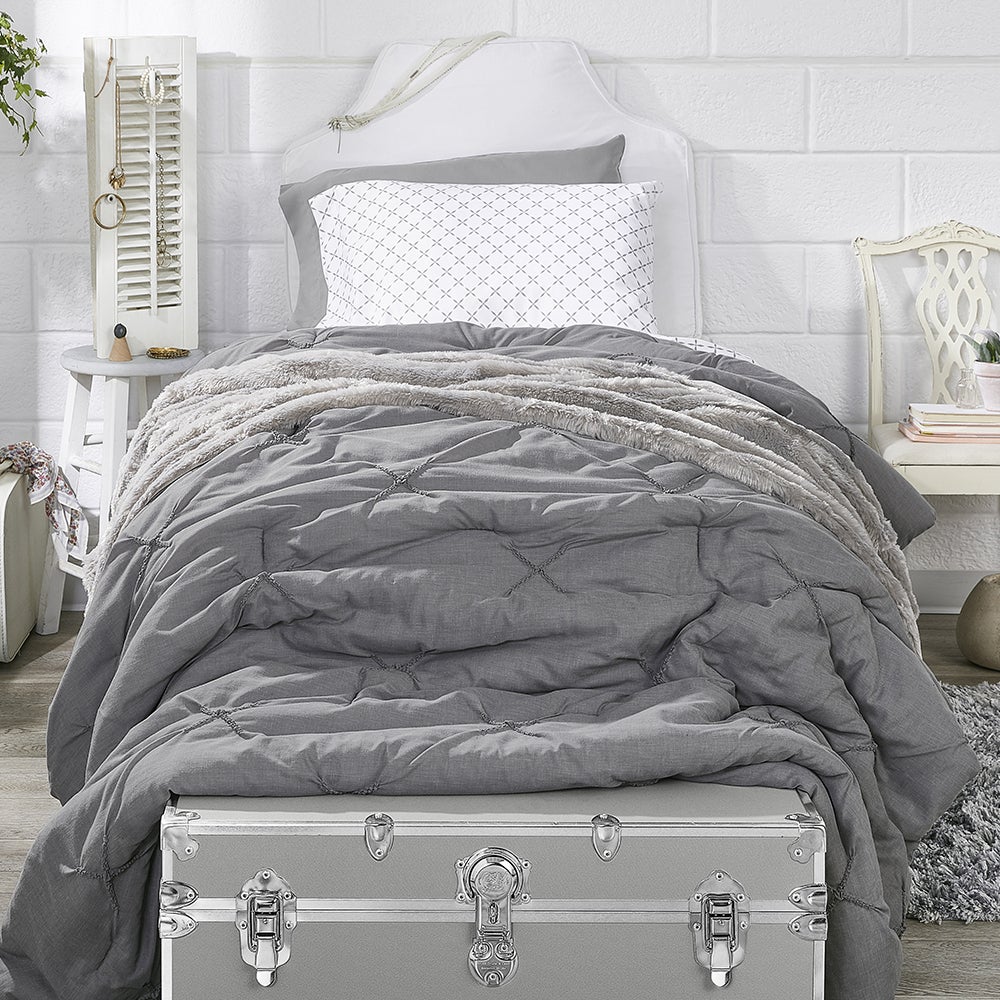 Rice University has been offering the Residence Hall Linens program since 1993. Students at Rice University require specially-sized sheets, mattress pads and comforters to fit campus mattresses. These beds, which are longer than 76 inches, are intended to maximize student comfort.
When you reserve your college bedding through this program, you ensure the right size linens for move-in. The selection is larger than you will find anywhere else, at prices that are budget-friendly.
Best of all, every product available through this program is guaranteed to fit and guaranteed to last from move-in all the way to graduation. Extra-long sheets, extra-long mattress pads, extra-long comforters, pillows, décor and storage solutions and all other products are backed by this guarantee.
We recommend that parents and students respond early, in order to have the widest selection of college bedding to choose from. You will guarantee your first choice color or pattern and make great progress on your college shopping checklist