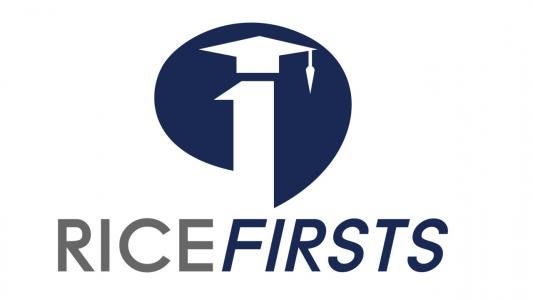 Program Overview and Goals
Rice Firsts is a peer based mentoring program for incoming first generation students. By pairing them with peer mentor who is also among the first in their family to attend college, Rice Firsts aims to provide a personalized resource to the first year students in the form of a mentor who is familiar with the first generation student experience. Mentors will serve as guides throughout a mentee's first year at Rice, providing important insight into how to successfully make the academic, social, and interpersonal transition to college.
Program Format
When possible, each mentee will have a single mentor who is assigned based on shared interest, academic major, and/or residential college. If interest is significant among the incoming first year class, mentors may be asked to serve as cluster mentors. Cluster mentors will have a small group of students (approximately 3-4) who they will be responsible for. These students will be grouped according to academic major or residential college.
Program Duration
Mentors will be expected to provide support to their mentee(s) throughout the academic school year. Maintaining a relationship beyond that point is at the discretion of the mentor and mentee.
Mentor Expectations
Mentors are expected to meet in person with their mentees at least every other week. Meetings can be informal such as sharing a meal together/attending a social event or more structured such as meeting to study or attending a Rice Firsts event.

Mentors are expected to serve as role models to their mentees. While the most successful mentorships are grounded in friendship and commonalities, mentors are NOT allowed to have romantic relationships with their mentees. Should one develop, mentors are asked to notify the Student Success Initiatives staff immediately so that another mentor can be assigned to that first year student.

Mentors must participate in a required training session in the fall (2-3 hours) and attend the Mentor/Mentee Match event.

Mentors will be asked periodically to check in with the Office of Student Success Initiatives to share information about whether the mentoring relationship is developing and participate in program assessment.
Additional Opportunities
Rice Firsts Leadership Team (RFLT) members will assist in the shaping and development of this program in its first year. Working closely with the Office of Student Success Initiatives, RFLT will assist with the recruitment and marketing of the program, planning of mentor/mentee events, and program assessment. Stop by the Office of Student Success Initiatives (RMC Cloisters) and speak with Jessica Bowers Chukwu about getting involved with RICE Firsts.